Pillsbury™ Ambient Maida Wrap
Enjoy these restaurant style wraps at home without any hassle. Just roll with your favourite toppings/dressings and munch on.
Net Weight:
Available in 5 kg pack
Recipe does not contain egg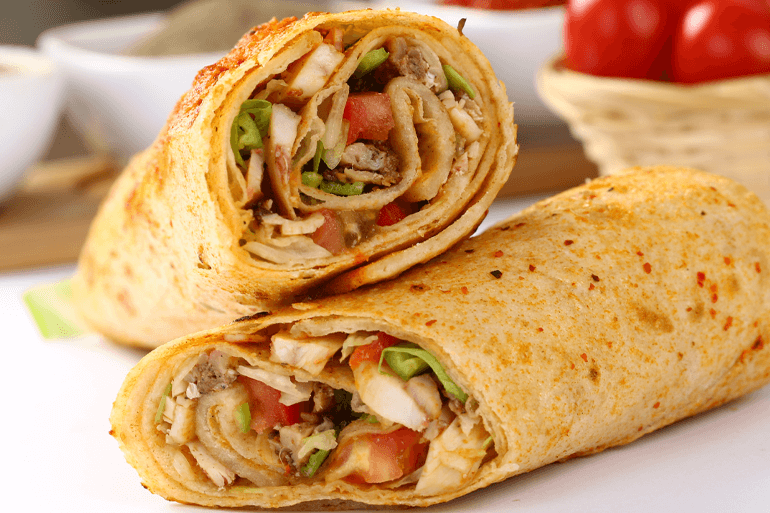 Features & Details
Halal

Egg Free

Easy-to-use formula provides great versatility for unlimited menu offerings
Ingredients
Refined Wheat Flour (Maida), Water, Edible Vegetable Oil (Palm), Humectant (INS422), Iodized Salt, Raising Agents (INS500(ii),INS450(i),INS341(i)),Emulsifiers & Stabilizers(INS471, INS412, INS481(i),INS472e), Acidulants(INS297,INS330), Preservatives (INS282,INS202), Sugar, Yeast, Improver (INS1100).
Contains Wheat Ingredients.
Nutrition Information
*Approximate Values
Per 100 g*
Nutrtion Facts

Nutrient Name

Product
Energy (kcal)
320
Carbohydrate
48 g
of which Sugars
1 g
Protein
6.5 g
Total Fat
7.9 g
of which Saturated Fat
3.9 g
of which Trans Fat
0 g
Sodium
850 mg
* The % Daily Value (DV) tells you how much a nutrient in a serving of food contributes to a daily diet. 2,000 calories a day is used for general nutrition advice.
Nutritional information is subject to change. See product label to verify ingredients and allergens.
Other Products You Might Like